In the summer of 2022, Big Brothers Big Sisters of North Durham (BBBSND) received the news that it was receiving a $141,900.00 grant from the Ontario Trillium Foundation (OTF) to help launch two new initiatives.  The OTF grant enabled the agency to be create an E-Learning Program to support the intake process for volunteers and a Community Partnership Project to help the agency connect with the communities of Uxbridge and Brock Township.
"Now, more than ever, our Littles need to feel emotionally connected to consistent, caring and trusted adults," said Margaret Ayres, Executive Director for Big Brothers Big Sisters of North Durham.  "The Ontario Trillium Foundation grant has allowed us to create new initiatives to reach out and connect with Littles looking for support and mentors ready to volunteer their time. We thank the Ontario Trillium Foundation and are grateful for this grant.  We are also grateful for the Bigs, who continue to connect with our Littles during these difficult times."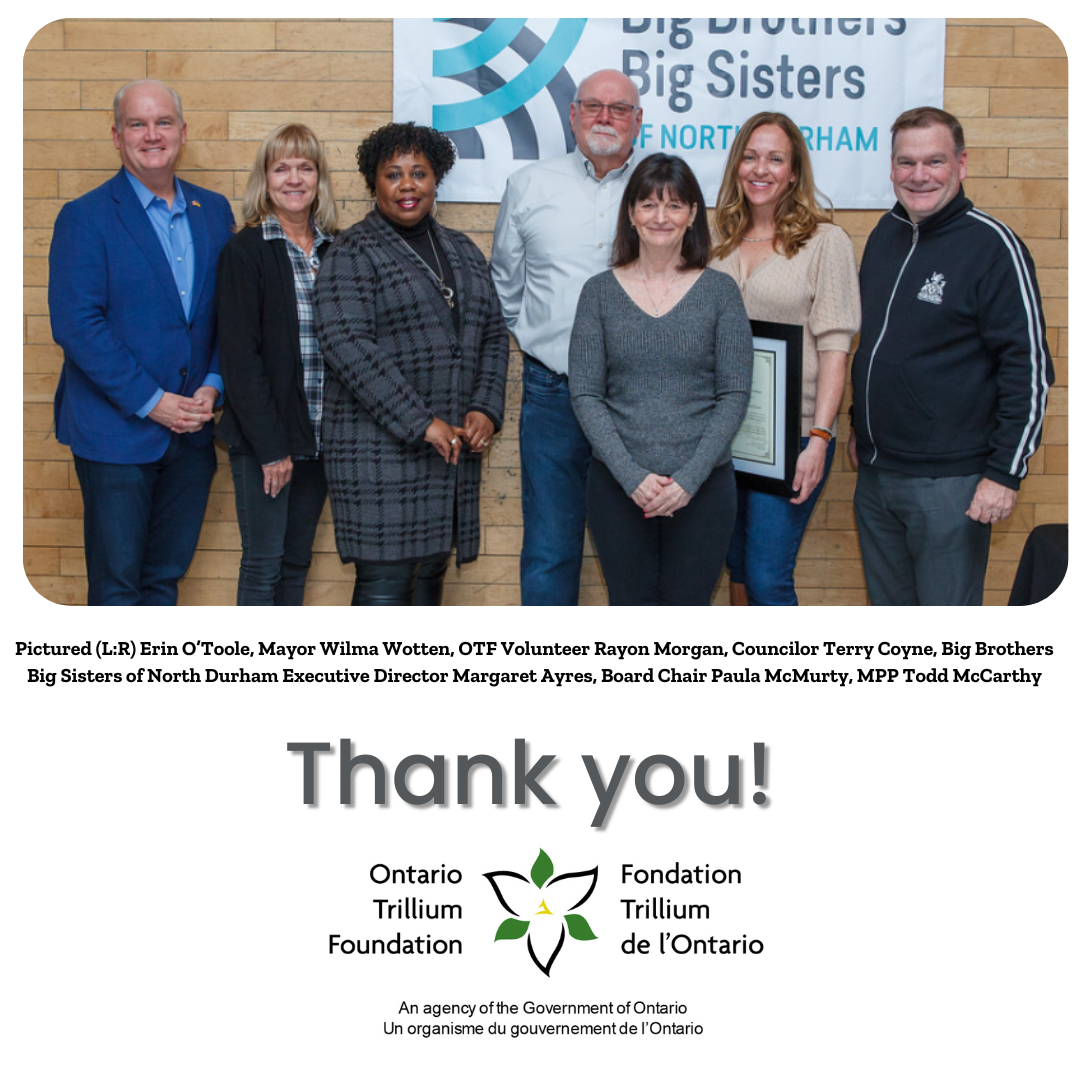 LAND ACKNOWLEDGEMENT
Big Brothers Big Sisters of North Durham would like to acknowledge that we are on the Treaty & Traditional Territory of the Mississaugas of Scugog Island First Nation of the Mississauga Nation.  May we respectfully honour the knowledge and understanding of the Indigenous stewards of these ancestral lands, and ensure that the voices of the first peoples are represented in our collections, programs and services.