In late 2020, Big Brothers Big Sisters of North Durham (BBBSND) received the news that it was receiving a $118,600 Resilient Communities Fund grant from the Ontario Trillium Foundation (OTF) to help it rebuild and recover from the impacts of COVID-19. The OTF grant enabled the agency to be more responsive to the needs of youth in the community by giving it the tools, training and technology to continue delivering services with young people.
"Now, more than ever, our Littles need to feel emotionally connected to consistent, caring and trusted adults," said Margaret Ayres, Executive Director for Big Brothers Big Sisters of North Durham.  "The Ontario Trillium Foundation grant gave us the necessary resources and tools to run our programs efficiently, things like computers to allow us to meet virtually with our Littles and their families, as well as office workstations that allow us to maintain social distancing while we are working from the office to bring mentoring programs to youth in the communities we serve.  We thank the Ontario Trillium Foundation and are grateful for this grant.  We are also grateful for the Bigs, who continue to connect with our Littles during these difficult times."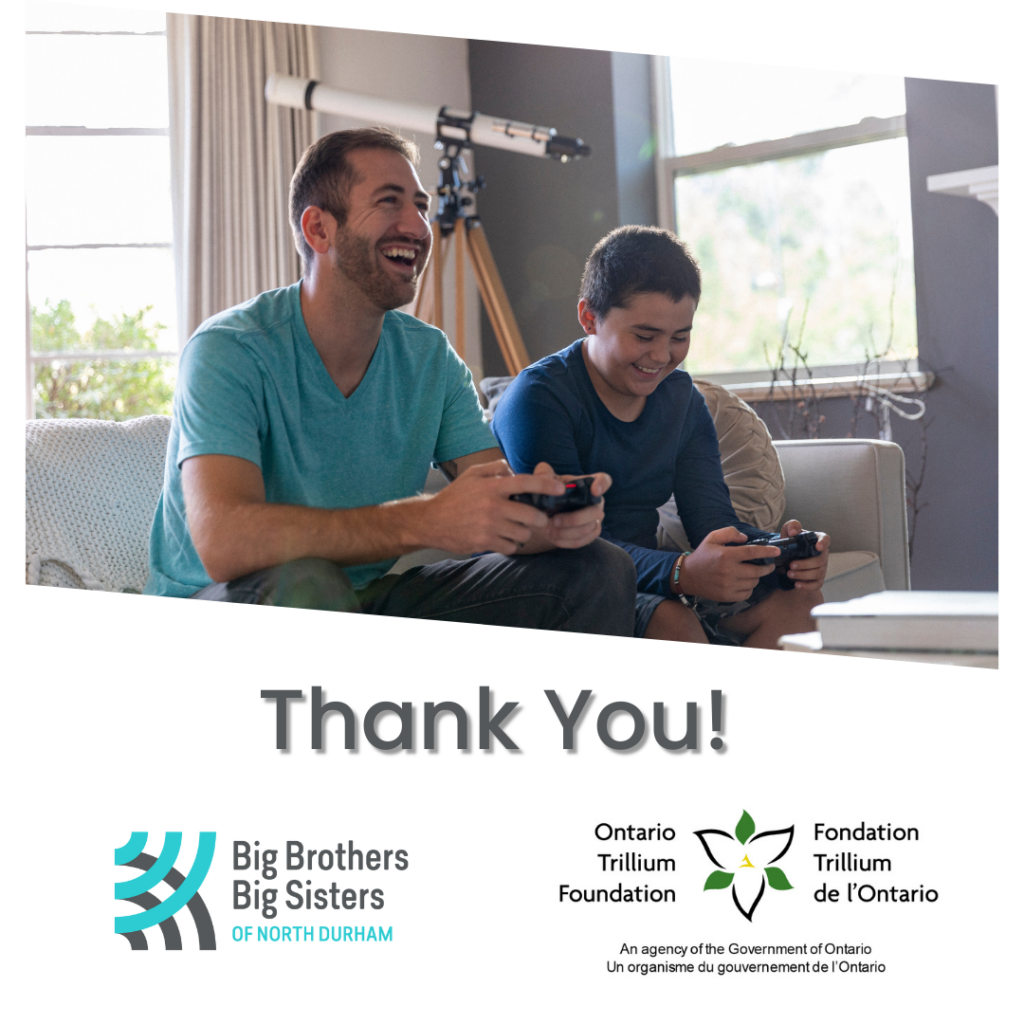 LAND ACKNOWLEDGEMENT
Big Brothers Big Sisters of North Durham would like to acknowledge that we are on the Treaty & Traditional Territory of the Mississaugas of Scugog Island First Nation of the Mississauga Nation.  May we respectfully honour the knowledge and understanding of the Indigenous stewards of these ancestral lands, and ensure that the voices of the first peoples are represented in our collections, programs and services.