Seniors Community Connection

BBBSND is excited to launch a program that offers youth an opportunity to help reduce social isolation for seniors and we want YOU to be a part of it!
The Seniors' Community Connection fosters social inclusion through intergenerational connections, and includes seniors from Scugog, Uxbridge and Brock Townships.
With mentor support, youth are connected with a Senior for up to 1 year. We ask for a commitment of two activities or two hours per month.
Activities can include, but are not limited to* :
Virtual Zoom calls
Virtual craft or activity sessions
In-person or window meetings (as permitted)
Telephone calls
Personal videos
Personalized or themed gift basket exchanges
There is no cost to program participants – activity supplies are paid for by the project.
We are looking forward to the time when restrictions lift and our Youth and Senior matches will be able to meet in person!
*One activity must include reading to your senior or correspondence that is hand or typewritten.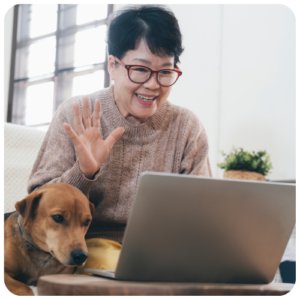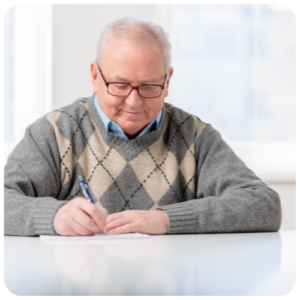 What do the Seniors Do?
Seniors share their life experiences, and provide positive role modeling and mentorship to their Community Connector (Youth) as they engage in mutually agreed upon virtual or physically distanced activities.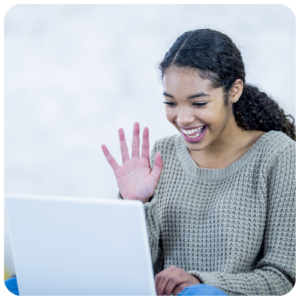 What do the Community Connectors (Youth) Do?
Community Connectors engage their Seniors by sharing their stories and working toward common goals (crafts, photo exchanges, etc.)