Curling For Kids Fundspiel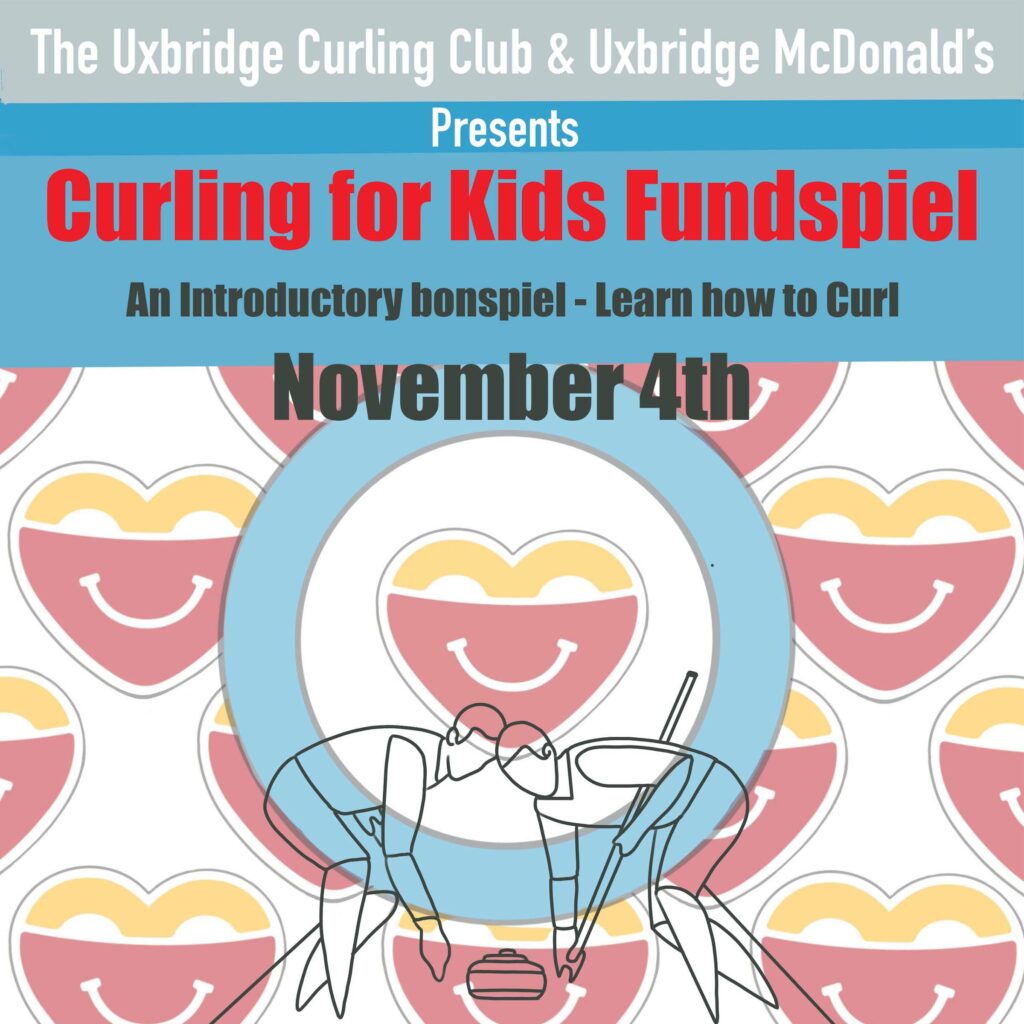 Uxbridge McDonald's is excited to be partnered with the Uxbridge Curling club for a special introductory bonspiel on NOVEMBER 4th with all proceeds going to support 4 local children's charities – RMHC Toronto, Big Brothers Big Sisters of North Durham, Jennifer Ashleigh Children's Charity and Precious Minds.
What do you need to know?
💛 $40 for each player
Which includes;
– 1 hour introduction with a volunteer from the curling club to show you the ropes
– 1.5hr game
– snacks and prizes
❤️ you can sign up as an individual or a team
💛 we will have multiple time slots throughout the day to help you fit it into your schedule
❤️ join us after your game for drinks (at your own cost) for socializing, silent auction, and other prizes
Thank you so much to the Uxbridge Curling Club for the support & donation.
Event Time
Draw 1:
Arrival at the club 9:30AM for registration and to get set up with equipment that the club is lending us.
10AM-11AM a volunteer from the club will take each team out on the ice and will have a hour long introduction, everyone will get to throw some rocks, do some sweeping and get the general idea of the rules on how to play
11AM-12:30PM – a short 4 end game
Draw 2 & 3 have the exact same steps with the times being
Draw 2
12:30-1PM Registration
1-2PM – Intro
2-3:30PM Game
Draw 3
3:30-4PM Registration
4-5PM Intro
5-6:30PM Game
To Register
Registration is now open – contact Courtney at uxbridgemcdonalds@gmail.com to secure your spot.
Thank you McDonald's of Uxbridge & The Uxbridge Curling Club for your support!